For some, the idea of visiting the 'land down under' as Men at Work styled it, is terrifying. For most, it is an exhilarating fear of the unknown coupled with a desire for discovery.
From glowing golden beaches to the wild, arid Outback, Australia presents the promise of happiness for everyone. Whether you prefer lounging back in the heat with a cold beer in your hand or grabbing a rucksack to explore the rugged beauty of the country, the myriad of activities give you the choice of everything.
Diverse landscapes of a country that has several climates enables you to wander from each corner of the continent and experience different sensations: a Mediterranean climate in the South-West; a tropical North or temperate South-East; all are to be found on the same land mass. Nowhere else in the world can such a range of climates be found. Australia provides the ultimate choice for the discerning traveller, for when you tire of one area, you can pack your bags and move to another corner of the country.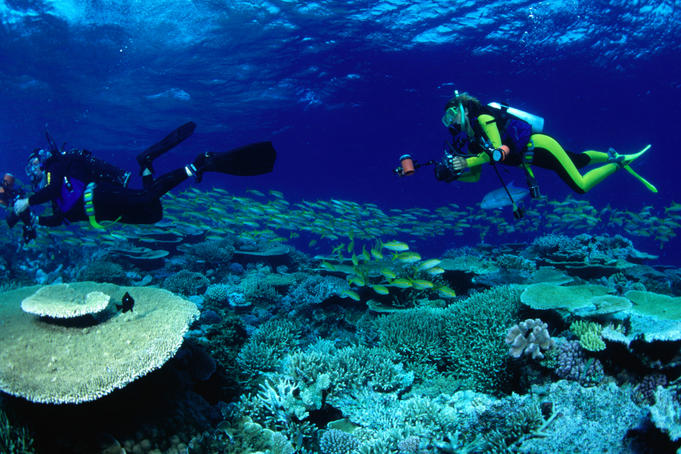 World Heritage-listed rainforests, endless coral reefs inhabited by strange and wonderful fish and flora, prize winning vineyards, the intriguing Aboriginal rock art, sophisticated cities, famous landmarks, Ostrich farms, an exotic environment overflowing with strange and wonderful species: all of these experiences ensnare you into a bewitchment and fascination with such a diverse country. Of course, if you feel the urge for exploration you can take inspiration from Crocodile Dundee in an inspired re-make of the adventure.
However, what is perhaps most enchanting is the slow pace at which life moves – a refreshing reminder of the beauty of life and the awe-inspiring  sensations nature provides. Joie de vivre is refound: Australia acts as a catalyst, reminding you to enjoy life in the moment.
For inspiration take a look at the selection of tailor-made holidays here:
http://www.bridgeandwickers.co.uk/australia